Lifting the General Dispensation from the Obligation to Attend Mass
Dispensation of the Sunday and Holy Day Mass obligation will be lifted beginning on Saturday, June 26, 2021 and Sunday, June 27, 2021. Read the full statement HERE.
REVISED GUIDELINES FOR MASS
In accordance with the latest directives from the Archdiocese of Washington
and Montgomery County, as of May 28, 2021:
Masks are not required for fully vaccinated people in church (recommended for others.)

The Sign of Peace may be offered using a gesture, such as a bow or wave, but shaking hands should still be avoided.

Reception of Holy Communion on the tongue continues to be discouraged. In consideration of the ministers and others, you are respectfully asked to receive the Eucharist in your hand.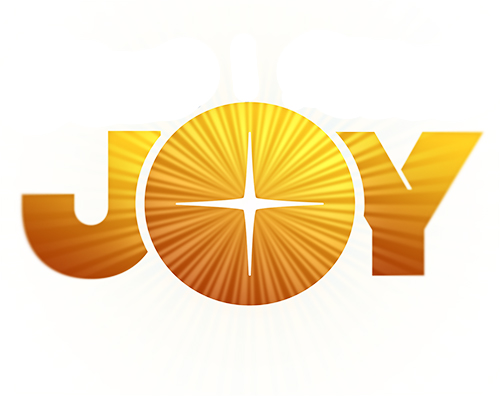 PASTORAL REFLECTION
Fr Keith Burney
As some degree of normality returns to our lives, let us never hesitate to stay "no" to anything that keeps us from spending time with our families and friends, that keeps us from taking care of other's needs, or that keeps us from praying to and worshiping our God. If we do so, we will certainly be happy that we said "yes" to the joy they bring to our lives.
Reflections on the life of St. Thérèse, the Little Flower of Jesus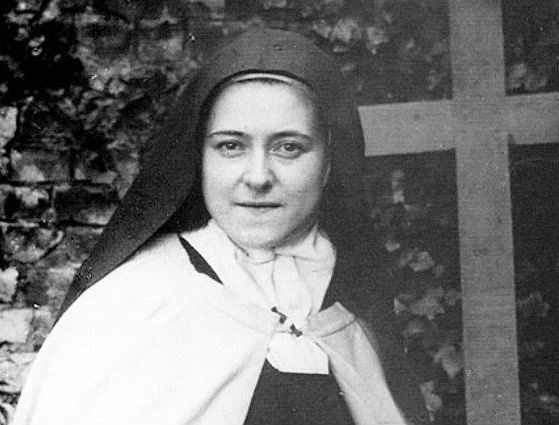 WEEKLY SUMMER VIDEO SERIES
led by our Summer Seminarian Peter Mlynarczyk
begins Thursday, June 10
The series will kick off with a talk introducing you to the life and person of this great saint. Over the following weeks, we will dive more deeply into the most important aspects of her life, including her little way, her vocation, her relationship with Jesus and with Mary, and her work as a missionary contemplative nun.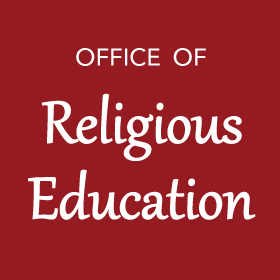 CCD REGISTRATION FOR 2021-22 IS OPEN
Little Flower Parish offers religious education classes for children in Grades K- 8. Classes will begin on Sunday, September 12 for Grades K-5 and Wednesday, September 15 for grades 5-8. Please register online today.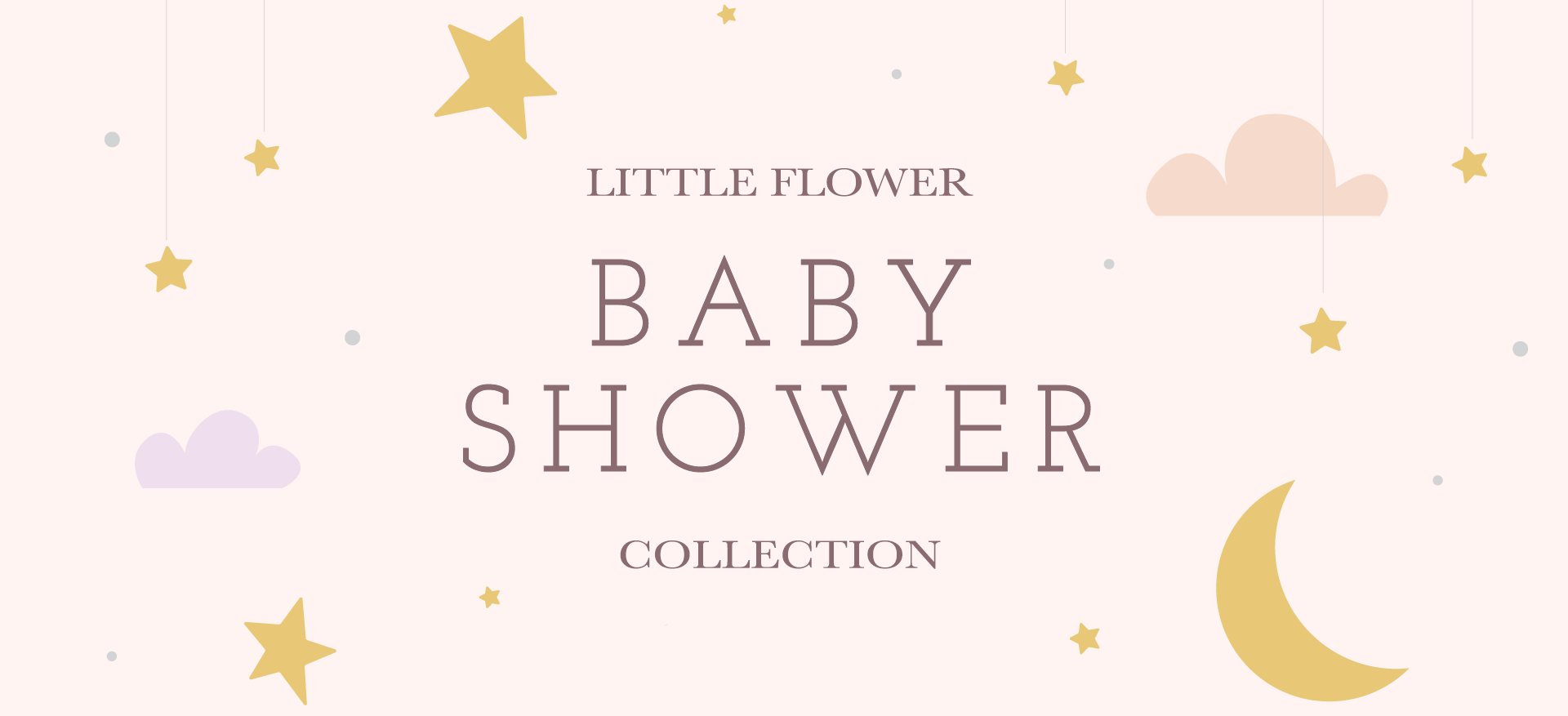 LAST CALL TO DONATE!
The Parish Respect Life Committee invites you to participate in our annual "Baby Shower." The past years have been overwhelmingly successful due to your extraordinary generosity. The recipients are so grateful and continually send their heartfelt thanks. This year we will be supporting two local centers, Centro Tepeyac Women's Center and Shady Grove Pregnancy Center. During the month of May, we will be collecting donations through our secure online form.
Thank you so much for your kind support of these wonderful centers and the mothers in need!
Eucharistic Holy Hour
Tomorrow, Friday June 4 beginning at 12:30 pm
with a reflection from our summer seminarian, Peter Mlynarczyk, at 12:45 pm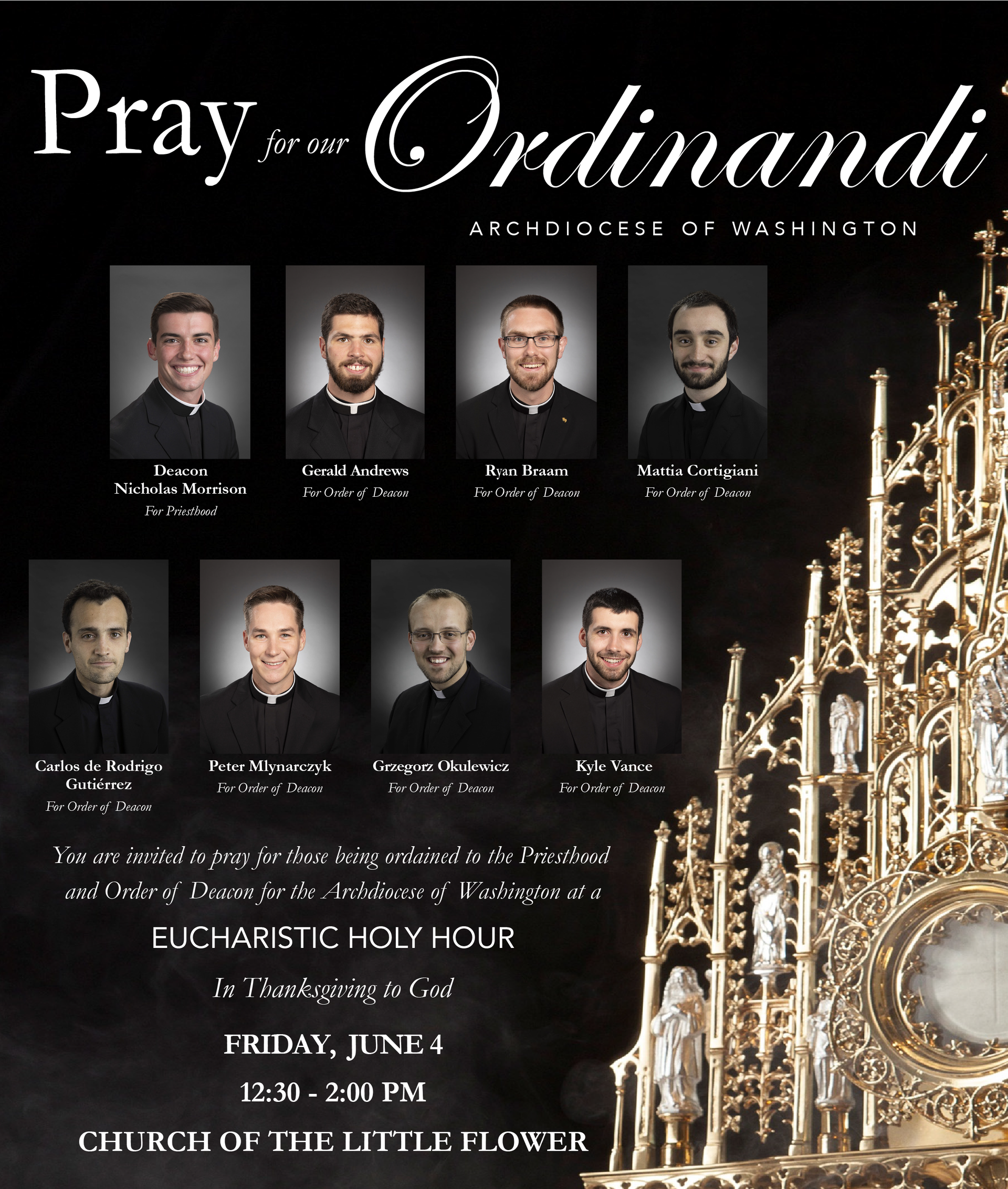 ONLINE OFFERTORY
Before you leave for summer vacation
please sign up with Faith Direct
Faith Direct, our eGiving system, allows you to support our parish and our ministries even when you are unable to join us for Mass. The secure enrollment process is simple and takes less than 3 minutes to complete. Please consider enrolling in Faith Direct or increasing your level of giving. You may also make a safe and secure one-time gift online. God bless and many thanks.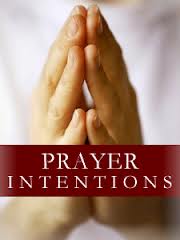 PRAYERS
FOR THE DECEASED – Please pray for the repose of the souls of Kathleen Annarella, Evelyn Berube, Michael Bradshaw, Madeleine Brown, Jeremiah Collins, Vincent DeSomma, DDS, Thomas Dimond, Agnes Donahue, William Gildea, Maria Hunkeler, Kathleen Kelley, Edward Kenehan, Robert Keyes, Daniel Klug, Beatrice Larson, Christopher Lent, Bonnie Marosy, Deacon John McGinness, Grace Mulvihill, Gale O'Laughlin, Jean Ostmann, Ed Padelford, Shane Potts, Vincent Rodriguez-Harrington, James Smith, John Sweeney, Joan Wells, J. William Whitty.
FOR THE SICK- Please pray for the sick members of our parish and for all who are in need. Keep these and all the intentions of our parish in your prayers.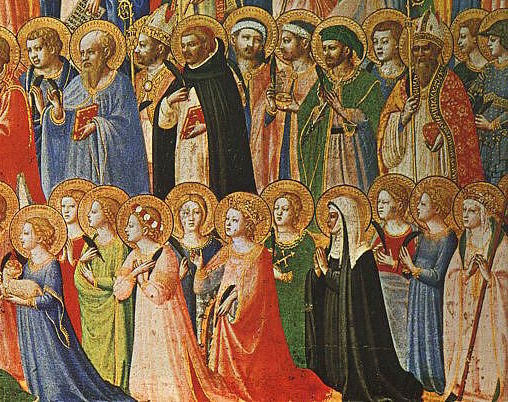 STEWARDSHIP CORNER
Poor Box – Donations during June will be for the Little Sisters of the Poor, who serve in 30 countries. The Order was founded in 1839 by St. Jeanne Jugan. Locally, they provide for the daily needs of the elderly poor men and women in their care -- safe-shelter, a comfortable and loving home, clothing, nutritious food, enriching activities and medical and nursing care.


Saint as Model Stewards – St. Ephrem (d. 373), a Deacon and Doctor of the Church, was nicknamed "the Harp of the Holy Spirit" because of his poetic sermons and beautiful hymns. He was a prolific writer of apologetics, theology and commentaries on Scripture. Ephrem also used songs of heretical groups but substituted Christian lyrics. He distributed to the poor donations from the wealthy during a famine. May St. Ephrem, whose life we commemorate on Wednesday, inspire us to use our own God-given talents and opportunities as God would have us do
As we anticipate our early return to normal participation at Mass, the words of Father Nnamdi Moneme, OMV, come to mind: He urges that we let Mass prepare us for heaven.
"He who lovingly invites us all to His Eucharistic banquet also desires that we be the eternally chosen ones in His heavenly banquet. But how can we hope to worship the Father eternally in heaven when we are
not entering into His own Son's perfect worship here on earth through the Eucharist?"