SPECIAL EDITION
Wednesday, November 25, 2020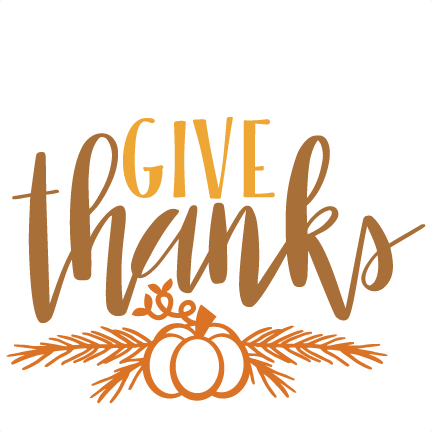 Annual Thanksgiving Day Mass at Little Flower
Tomorrow, Thursday, November 26, 2020 at 10 am
Musical Prelude at 9:45 am
There is also an 8:15 am Mass
All are welcome to join us for a special Thanksgiving Day liturgy with music provided by cantor, violin and organ. Selections include America the Beautiful, God Bless America, Meditation from Thais and the National Anthem. Principal Celebrant and Homilist: Monsignor Peter J. Vaghi.
(Due to Covid restrictions, music will be sung by the cantor only, from the choir loft and the number of attendees will be limited to 25% of our capacity.)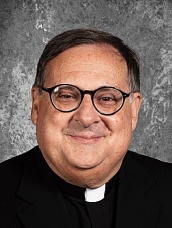 PASTORAL REFLECTION
Thanksgiving Homily
Msgr Peter J. Vaghi
"the object of our thanksgiving as followers of Jesus is and has always been God, our God who loved us first and continues to love each and every one of us."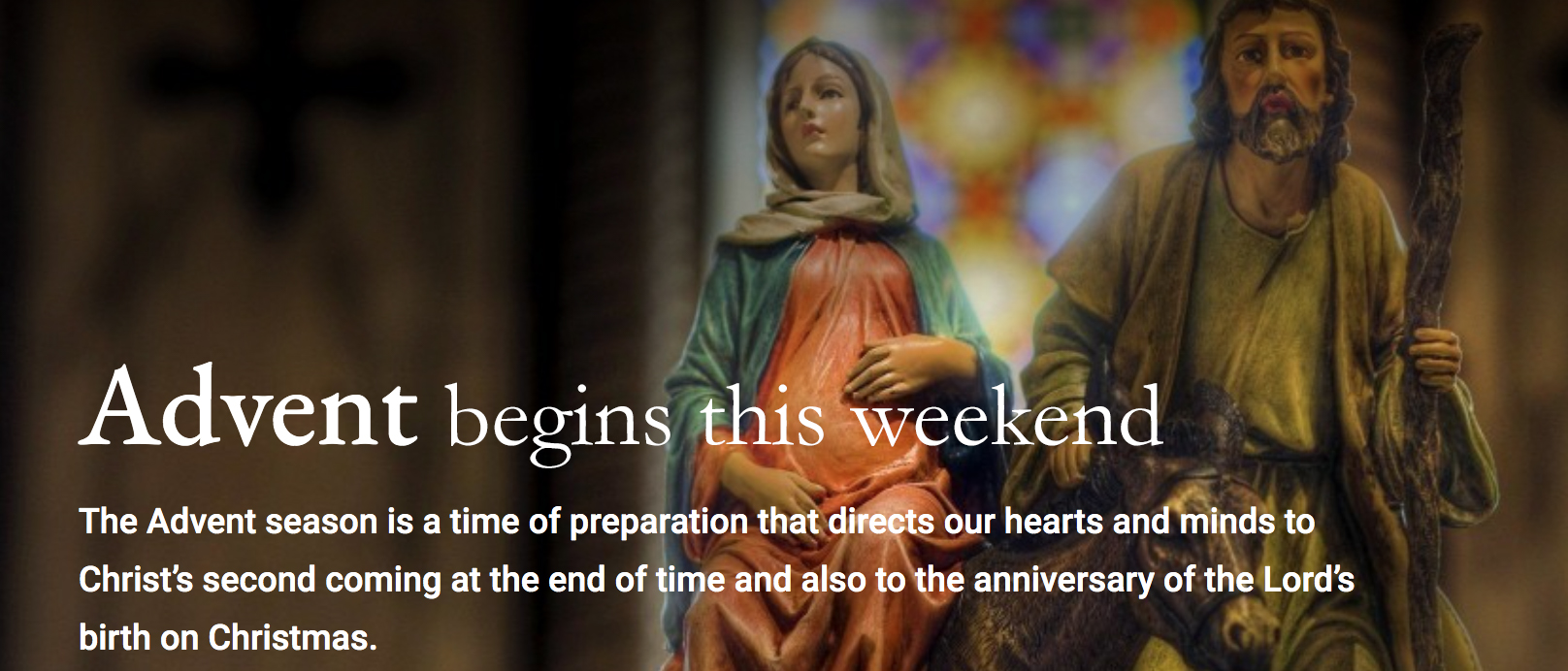 This Saturday, November 28, Pope Francis will elevate Cardinal-designate Wilton Gregory and 12 other prelates from around the world to the College of Cardinals.
Watch the Consistory Live from the Vatican
10 am Eastern time (4 pm Rome Time)
GUIDELINES FOR MASS
The Church of the Little Flower is open for Sunday and weekday Masses.
The seriousness of this pandemic, however, dictates that we follow strict guidelines and important safety measures. Please carefully read the guidelines HERE.
Masks are required to be worn at all times when in church.
Please arrive early as seating is first come, first served.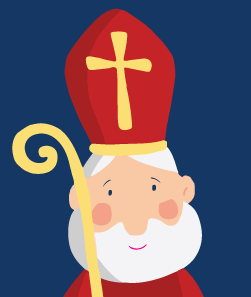 ST NICHOLAS GIFT CARD & TOY COLLECTION
Cosponsored by the John Carroll Society & Church of the Little Flower
Our annual Gift Drive to benefit children in need is underway!
This year, we have 3 ways to safely make a donation:
1. Purchase Gift Cards online by clicking HERE.
2. Drop gift cards you purchased in the offertory baskets during Mass.
3. Bring an unwrapped toy to the collection truck which will be parked in front of the church during Mass times on the weekend of December 5-6.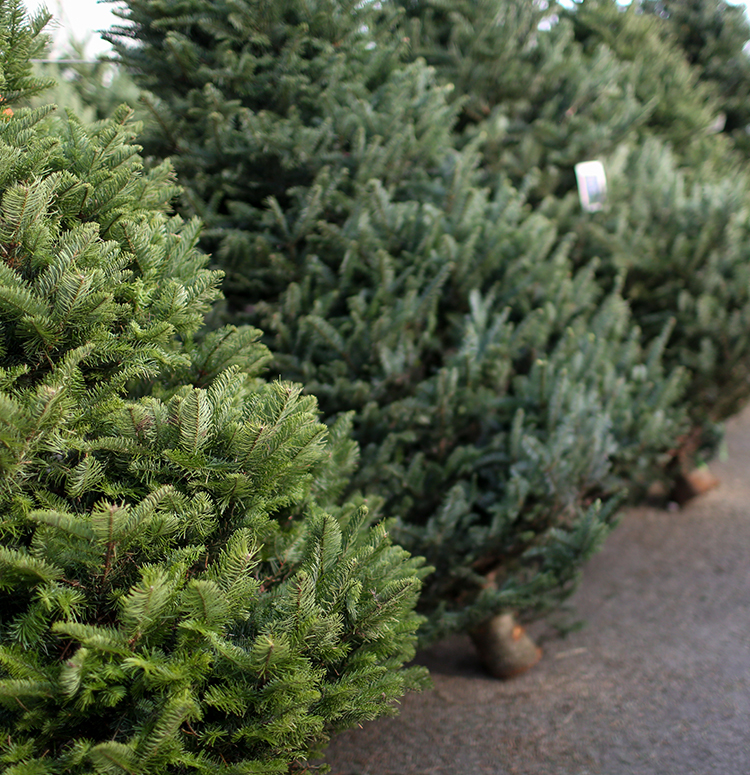 BOY SCOUT CHRISTMAS TREE SALE
The 16th Annual Little Flower Troop 15 Christmas tree sale will take place Friday, December 4 through Sunday, December 6 on the parking lot adjacent to Monsignor Kane field. Trees are $75 if pre-ordered, and $85 if purchased on-site. Please click below for an order form.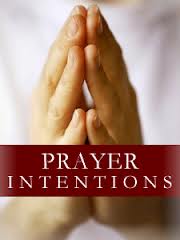 PRAYERS
FOR THE DECEASED – Please pray for the repose of the souls of Kathleen Annarella, Madeleine Brown, Jeremiah Collins, Thomas Dimond, Agnes Donahue, William Gildea, Kathleen Kelley, Robert Keyes, Daniel Klug, Beatrice Larson, Christopher Lent, Deacon John McGinness, Grace Mulvihill, Jean Ostmann, Ed Padelford, Shane Potts, Joan Wells, J. William Whitty.
FOR THE SICK- Please pray for the sick members of our parish and for all who are in need. Keep these and all the intentions of our parish in your prayers.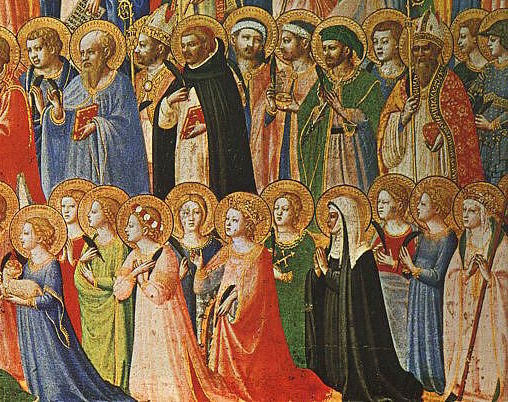 STEWARDSHIP CORNER
Poor Box Donations – Through the end of 2020, Little Flower will be donating parishioner Poor Box contributions to Catholic student centers at three local universities. The centers' critical missions are to serve the spiritual needs of Catholic students in secular academic and living environments, most of whom are away from their Catholic families and parishes where they had spiritual support. Contributions during November and December will go to the George Washington University's Newman Catholic Center.
Saints as Model Stewards – May the saints whom we commemorate inspire us to employ our own God-given talents and opportunities as He would have us do.
Monday - St. Andrew the Apostle and brother of St. Peter. After responding to Christ's call to be a "fisher of men," St. John Chrysostom writes that Andrew did not keep what he had learned from Jesus to himself but hastened to share it with his brother and others. Incredibly, these humble fishermen then set out on foot to convert the Roman Empire! We too as Christian stewards of the Word and our Faith are called on to evangelize within our own circles of influence.
Thursday - St. Francis Xavier (d. 1552), one of the first Jesuits and a tireless and enthusiastic missionary in India, Malaya and Japan. Stewardship and evangelization were inextricably linked for him, as it should be for all Christians. How have I answered Jesus' call to "Go and make disciples of all nations?"
Friday - St. John of Damascus (d. 749). This Doctor of the Church put his literary and preaching talents at the service of the Lord. His theological treatise, "Exposition of the Orthodox Faith," became for the Eastern Church what the "Summa Theologica" of St. Thomas Aquinas was for the West.
"To be devout to you, O holy Virgin, is an arm of salvation
that God gives to those whom He wishes to save"
(St. John Damascene, Doctor of the Church, whose memorial is on Friday)
OFFERTORY DURING THE SEASON OF THANKS & GIVING
We appreciate your continued financial support at this time.
Our preferred method of giving is through our online provider, Faith Direct. The secure enrollment process is simple and takes less than 3 minutes to complete. Please consider enrolling in Faith Direct or increasing your level of giving. You may also make a safe and secure one-time gift online. God bless and many thanks.
RCIA- Rite of Christian Initiation of Adults
Are you interested in becoming a member of our great Catholic Faith? Do you know anyone who may be interested in learning more about becoming a Catholic? Our annual Parish Rite of Christian Initiation for Adults Process (RCIA) is being held by remote meetings on Thursday evenings. For more information, please contact Deacon Don Longano at deacondonlongano@gmail.com.
URGENT VIRTUAL DRIVE FOR THE GABRIEL PROJECT THIS CHRISTMAS SEASON

The Gabriel Project Cluster of Montgomery County is an all-volunteer nonprofit organization that assists low-income pregnant women and their children. During the pandemic and economic crisis, the need for the Gabriel Project's services has grown tremendously while typical sources of support are greatly reduced. You can help by purchasing essential items like baby gear, diapers, and clothing through the Gabriel Project's Amazon List. For more information about the Gabriel Project and to support our efforts, please visit the website at www.gpmoco.org.
HELP OUR MARRIAGE
Do you feel alone? Are you frustrated or angry at each other? Do you argue, or have you just stopped talking to each other? Does talking about it only make it worse? Retrouvaille helps couples through difficult times in their marriages. This program has helped many couples experiencing difficulties in their marriage. For confidential information or to register for the upcoming program beginning with a weekend on January 29 - January 31, 2021, please visit: www.HelpOurMarriage.org