SPECIAL EDITION
Wednesday, September 30, 2020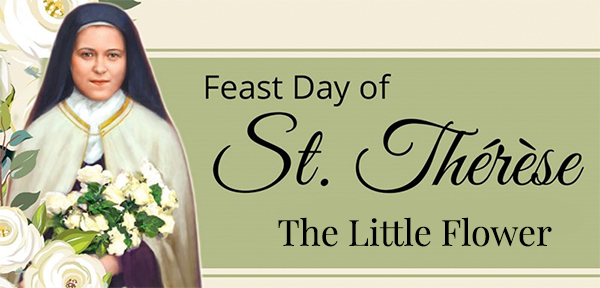 Tomorrow, Thursday, October 1 is the Feast of St. Thérèse of Lisieux, the patron saint of our parish. We will celebrate St. Thérèse at all our Masses this weekend, October 3 & 4.
FIRST THURSDAY TALK
Tomorrow, Thursday, October 1
Msgr. Vaghi begins a new series of theological reflections
at 7 am in the Little Flower Church
(not the Rectory Meeting Room). There is no 6:30 am Mass
All are welcome!
Series Theme: "The Eternal Word in a Covid-19 World"
Talk Title: "God's Word: Why Bother to Listen?"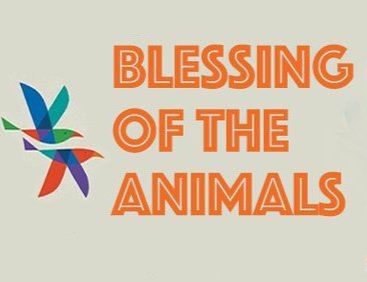 FEAST OF ST FRANCIS
We will celebrate the feast day of Saint Francis of Assisi, the patron saint of animals and the environment, with our annual Blessing of the Animals service outside on the Church steps.
Following social distancing guidelines, pets and their caretakers are invited to attend Friday, October 2 at 4 pm.
RCIA- Rite of Christian Initiation of Adults
Are you interested in becoming a member of our great Catholic Faith? Do you know anyone who may be interested in learning more about becoming a Catholic? Our annual Parish Rite of Christian Initiation for Adults Process (RCIA) is being held by remote meetings on Thursday evenings. For more information, please contact Deacon Don Longano at deacondonlongano@gmail.com.
LITTLE FLOWER GOLF OUTING - OCTOBER 23

The Little Flower Open provides the opportunity to enjoy a great day of golf while supporting Little Flower School. This event, including the luncheon and post awards reception will be held outdoors to comply with CDC and Maryland/Montgomery County pandemic guidance. Please remember to maintain social distancing of greater than 6 feet whenever possible.

Where: Bretton Woods Country Club
When: Friday, October 23 - 11 am to 6 pmRegistration will begin at 11 am followed by a 12:30 "shotgun" start
Registration cost: $150 per person. Includes box lunch, post awards reception, and voucher for future round of 18 holes at Bretton Woods. Please also consider sponsoring a golf hole. The cost is $300 for a family sponsorship and $500 for a business sponsorship.

2020 Respect Life Summit
Throughout October, the Archdiocese of Washington is hosting a weekly webinar series on Thursdays at 3:00 pm to discuss topics about supporting mothers and children in need, and to and highlight resources for them. Click HERE for more information.
Shady Grove Pregnancy Center Virtual Benefit
You're invited to Shady Grove Pregnancy Center's Virtual Benefit on October 11th at 1:00 pm. In the past, Little Flower has supported the center's work through the annual October Baby Bottle Campaign, as well as through January's Poor Box donations. For more information and to register for the benefit, please click HERE.
40 Days for Life
The 40 Days for Life Campaign continues in Bethesda from September 23rd to November 1st. Click HERE for more information.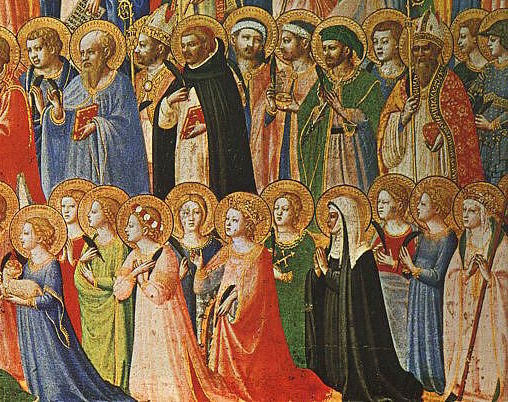 STEWARDSHIP CORNER
Poor Box Donations – Through the end of 2020, Little Flower will be donating parishioner Poor Box contributions to Catholic student centers at three local universities. The centers' critical missions are to serve the spiritual needs of Catholic students in secular academic and living environments, most of whom are away from their Catholic families and parishes where they had spiritual support. Contributions during September and October will go to Howard University Catholic Center, where Fr. Robert Boxie serves as chaplain. Fr. Boxie formerly lived and served at Little Flower. For more information, please visit huccm.com.
"Life is the first good received from God and is fundamental to all others;
to guarantee the right to life for all and in an equal manner for all is the
duty upon which the future of humanity depends."
Pope Emeritus Benedict
Saints as Model Stewards
May the saints whom we commemorate next week inspire us to employ our own God-given talents and opportunities as He would have us do.
Tuesday - St. Bruno (d. 1101) and Blessed Marie Rose Durocher (d. 1849.)
Bruno, an eloquent teacher, was born in Germany but lived as a hermit in the Chartreuse area near Grenoble, where he founded the Carthusians. He wrote to his brother monks, "By your work you show what you love and what you know." Do I show how I love the Lord in what I do? (Note: The local public library has a DVD of the highly acclaimed movie "Into Great Silence," showing life in the Grande Chartreuse monastery.)
Marie Rose Durocher, at the request of the Bishop of Canada (yes, it was one diocese in the 19th Century!), established a teaching order of nuns, the Community of the Holy Names of Jesus and Mary. May we, in the way each of us is called to teach the Faith, even informally, respond to this critical need in our own time.
Wednesday – Our Lady of the Rosary, a feast established by St. Pius V in 1573 to thank God for the victory of the Christian fleet over the Turks at Lapanto – a victory attributed to the praying of the rosary. The purpose of the rosary is to help us meditate on the great mysteries of our salvation. Pius XII called it a compendium of the gospel.
Friday is the memorial of Saint Denis (d. 250?), who was sent in the third century from Italy to evangelize France, and is now its patron saint. He and his companions were martyred in Montmarte (hill of the martyrs) in Paris. `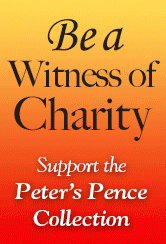 SECOND COLLECTION
at all Masses this weekend, October 3-4
Peter's Pence
The Peter's Pence collection is a gesture of solidarity through which every member of the faithful can participate in the activity of the Pope as Pastor of the universal Church.
The faithful's offerings to the Holy Father through the Peter's Pence Collection are destined to Church needs, to humanitarian initiatives and social promotion projects, as well as to the support of the Holy See.
OFFERTORY
We appreciate your continued financial support at this time.
Our preferred method of giving is through our online provider, Faith Direct. The secure enrollment process is simple and takes less than 3 minutes to complete. Please consider enrolling in Faith Direct or increasing your level of giving. You may also make a safe and secure one-time gift online. God bless and many thanks.
RESUMPTION OF PUBLIC MASS
The Church of the Little Flower is open for Sunday and weekday Masses.
The seriousness of this pandemic, however, dictates that we follow strict guidelines and important safety measures. Please carefully read the guidelines HERE.
Masks are required to be worn at all times when in church.
Please arrive early as seating is first come, first served.