SPECIAL EDITION
Thursday, September 10, 2020
RESUMPTION OF PUBLIC MASS
The Church of the Little Flower has reopened for Sunday and weekday Masses.
Sunday Mass Schedule: 7:30 am, 9 am, 10:30 am and 12 Noon
Saturday Vigil: 5 pm
Weekdays (Monday-Friday): 8:15 am and 12 Noon
The seriousness of this pandemic, however, dictates that we follow strict guidelines and important safety measures. Please carefully read the guidelines HERE.
Occupancy restrictions are set for a maximum 30 percent of capacity with social distancing.
Masks are required to be worn at all times when in church.
Please arrive early as seating is first come, first served.
Due to the additional disinfection procedures, the church will now close by 2:30 pm on Monday - Friday. It will still open just before the 8:15 Mass.
PASTORAL REFLECTION
Sunday Scripture Readings: A Message to Ponder & Live
Sister Ann Parker, IHM
During these non-ending days of restrictions and adjustments to our lives, it's so easy to focus on what we have been used to and wonder when we can return to our normal way of living.
I would like to offer the following points from Sunday's Scripture quotes for your reflection.
1. First Reading: "Overlook Faults"
During these COVID times, it's easy to see the wrong someone is doing instead of noticing the good. Strive to affirm one good thing you witnessed today.
2. Responsorial Psalm: "The Lord is Kind and Merciful"
Try to become aware of some way you experienced kindness or mercy.
Share that insight with a friend or family members.
3. Second Reading: "Live for the Lord"
During this time it's more relevant to say "I want to live the way I'm used to". Try to discover how you are now being called to "live for the Lord". Discuss your insights with someone.
4. Alleluia Verse: "Love one Another"
Make an effort to be aware of how you do this for others or those you live with.
Share with someone how you experienced love being shown for another person.
5. Gospel: "Forgive Your Brother from Your Heart"
It's easy to say "I'm sorry". However, to say those words from your lips and mean them from your heart is what forgiveness is all about. That often brings us to seek God's merciful forgiveness in the sacrament of Reconciliation. This is what it means to live and practice the faith we profess. In what ways do you seek forgiveness from your heart?

Have a blessed week as you live and ponder these messages.
RCIA- Rite of Christian Initiation of Adults
Are you interested in becoming a member of our great Catholic Faith? Do you know anyone who may be interested in learning more about becoming a Catholic? Our annual Parish Rite of Christian Initiation for Adults Process (RCIA) begins by remote meetings starting Thursday evening, September 17. For more information, please contact Deacon Don Longano at deacondonlongano@gmail.com.
2020-21 RELIGIOUS EDUCATION
Final Book Distribution this Sunday, Sept 13
For those who have registered, companion workbooks will be available for pickup this Sunday, September 13 from 8:30am-11:45am am under the tent on the school blacktop. If you are unable to make it this Sunday, please contact Inga Barry at ibarry@lfparish.org to make alternate arrangements.
Virtual Learning Permission Form
In accordance with Archdiocese of Washington, parents are required to sign and submit a virtual learning permission slip found HERE. If you have not already done so, please return completed forms today. You may submit it by email to ibarry@lfparish.org.
Last call for Registration
We are planning to open virtually for the first semester this Sunday, September 13th for primary grades and on Wednesday, September 16th for middle school grades. If you have not already done so, please register today. Thank you.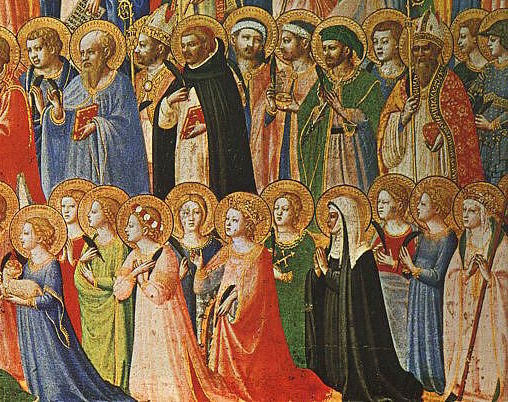 STEWARDSHIP CORNER
Poor Box Donations – Through the end of 2020, Little Flower will be donating parishioner Poor Box contributions to Catholic student centers at three local universities. The centers' critical missions are to serve the spiritual needs of Catholic students in secular academic and living environments, most of whom are away from their Catholic families and parishes where they had spiritual support. Contributions during September and October will go to Howard University Catholic Center, where Fr. Robert Boxie serves as chaplain. Fr. Boxie formerly lived and served at Little Flower. For more information, please visit huccm.com.
Stewardship of our Spiritual Lives
"Give some time, if it is only a half an hour in every day, to devotional reading, which is as necessary to the well ordering of the mind as the hand of the gardener is to prevent weeds destroying your favorite flowers." (St. Elizabeth Ann Seton)
Saints as Model Stewards
Wednesday - The martyred saints Pope Cornelius (d. 253) and Cyprian, Bishop of Carthage (d. 258.) These steadfast men were good stewards of the faith in the turbulent times of the early persecuted and sometimes faction-ridden Church. May their intercession help keep us faithful and give us courage to work for the unity of the Church.
Thursday - St. Robert Bellarmine (d. 1621), Jesuit, Doctor of the Church, and defender of the faith during the Counter-Reformation. Pope Clement VIII made him a cardinal because "he had not his equal for learning." Even as a cardinal he ate only the food available to the poor. He wrote, "Nothing can be imagined more useful than for those who value their salvation to examine their consciences diligently twice every day, morning and night."
Saturday – St. Januarius (d. 305) bishop, early martyr of the Church and the patron saint of Naples. May his example inspire us to be steadfast in our Christian witness even when we find it difficult or dangerous.
OFFERTORY
We appreciate your continued financial support at this time.
Our preferred method of giving is through our online provider, Faith Direct. The secure enrollment process is simple and takes less than 3 minutes to complete. Please consider enrolling in Faith Direct or increasing your level of giving. You may also make a safe and secure one-time gift online. God bless and many thanks.
LITTLE FLOWER GOLF OUTING - OCTOBER 23

The Little Flower Open provides the opportunity to enjoy a great day of golf while supporting Little Flower School. This event, including the luncheon and post awards reception will be held outdoors to comply with CDC and Maryland/Montgomery County pandemic guidance. Please remember to maintain social distancing of greater than 6 feet whenever possible.

Where: Bretton Woods Country Club
When: Friday, October 23 - 11 am to 6 pmRegistration will begin at 11 am followed by a 12:30 "shotgun" start
Registration cost: $150 per person. Includes box lunch, post awards reception, and voucher for future round of 18 holes at Bretton Woods. Please also consider sponsoring a golf hole. The cost is $300 for a family sponsorship and $500 for a business sponsorship.