SPECIAL EDITION
Thursday, August 27, 2020
RESUMPTION OF PUBLIC MASS
The Church of the Little Flower has reopened for Sunday and weekday Masses.
Sunday Mass Schedule: 7:30 am, 9 am, 10:30 am and 12 Noon
Saturday Vigil: 5 pm
Weekdays (Monday-Friday): 8:15 am and 12 Noon
The seriousness of this pandemic, however, dictates that we follow strict guidelines and important safety measures. Please carefully read the guidelines HERE.
Occupancy restrictions are set for a maximum 30 percent of capacity with social distancing.
Masks are required to be worn at all times when in church.
Please arrive early as seating is first come, first served.
Due to the additional disinfection procedures, the church will now close by 2:30 pm on Monday - Friday. It will still open just before the 8:15 Mass.
Fr Keith wraps up his tour of the stained glass windows in the church
PASTORAL REFLECTION
FOLLOW ME
Deacon Don Longano
In the Gospel passage for this coming Sunday, Jesus instructs His disciples, "Whoever wishes to come after me must deny himself, take up his cross, and follow me." (Matthew 16:24). How pertinent His teaching is today to us as faithful Catholics, coping with anxiety and uncertainty in this pandemic and the disruption to nearly every aspect of our daily lives. We earnestly pray for those who are suffering physical illness and those who have died in this pandemic, and for their families.
2020-21 RELIGIOUS EDUCATION REGISTRATION
PLEASE REGISTER TODAY! Spaces still available
Preparations are underway for a new year of religious education for children in Grades K- 8. We are planning to open virtually for the first semester on Sunday, September 13th for primary grades and on Wednesday, September 16th for middle school grades. Details will be sent out regarding online class information and the distribution of materials. If you have not already done so, please register today to ensure you receive these important updates. Thank you.
OFFERTORY
We appreciate your continued financial support at this time.
Our preferred method of giving is through our online provider, Faith Direct. The secure enrollment process is simple and takes less than 3 minutes to complete. Please consider enrolling in Faith Direct or increasing your level of giving. You may also make a safe and secure one-time gift online.
If you prefer not to enroll online, please know that we are most grateful for your continued support and we appreciate the efforts many of you are making to mail or drop off your weekly envelope. God bless and many thanks.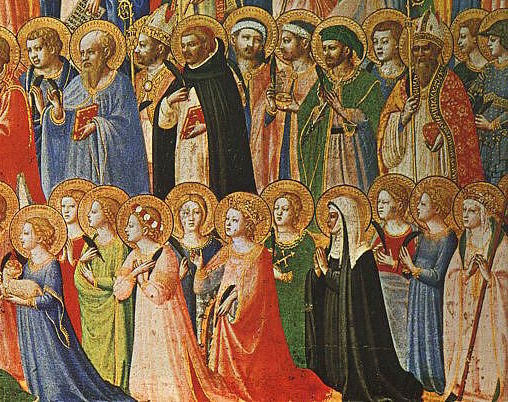 STEWARDSHIP CORNER
Poor Box Donations – Starting this month through the end of 2020, Little Flower will be donating parishioner Poor Box contributions to Catholic student centers at three local universities. The centers' critical missions are to serve the spiritual needs of Catholic students in secular academic and living environments, most of whom are away from their Catholic families and parishes where they had spiritual support. These centers are at the University of Maryland (donations in July-August), Howard University (September-October) and George Washington University (November-December.)
Saints as Model Stewards – May the saints whom we commemorate next week inspire us to employ our own God-given talents and opportunities as He would have us do. There is no single characteristic that makes one a saint. The only thing saints have in common is their love of the Lord and their willingness to use their gifts in His service.
September 3 - St. Gregory the Great (d. 604) was the first to call himself "the servant of the servants of God." He distributed his family's wealth and became a Benedictine monk - and then became the first monk to be elected Pope. "Perhaps it is not after all so difficult for a man to part with his possessions, but it is certainly most difficult for him to part with himself. To renounce what one has is a minor thing; but to renounce what one is, that is asking a lot." (St. Gregory's "Homilies on the Gospel.") Like St. Gregory, may we too use our time, talent and treasure in God's service.
September 5 is the memorial of St. Teresa of Calcutta (d. 1997), founder of the Order of the Missionaries of Charity, whose mission is to love and care for the unwanted, "the poorest of the poor." She was awarded the Nobel Peace Prize in 1979. In her words, "We can do no great things; only small things with great love."
It is not too late to give to the 2020 Annual Appeal
I thank our parishioners who have donated to the 2020 Annual Appeal. Parishioners across the archdiocese have contributed $10 million for the many charitable works supported by the Annual Appeal. Little Flower Parish currently stands at 51.6% of our 2020 goal of $501,000. If you have not yet made your gift to the 2020 Annual Appeal, it is not too late. Visit appeal.adw.org to make your gift today. I thank you again for your support of the Annual Appeal.
Gratefully,
Msgr. Peter J. Vaghi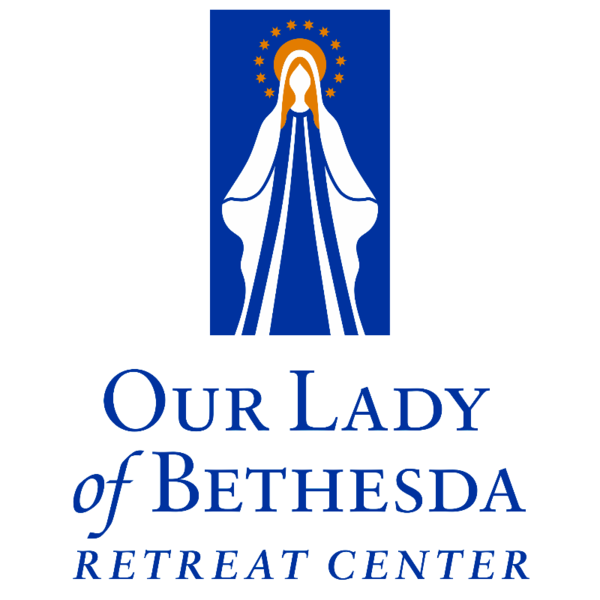 Take a Personal "Retreat" Day
August 28 | September 18
Are your days overcrowded, jam-packed, and busy, busy, busy? Jesus tells you to "Come away with me..." to Our Lady of Bethesda Retreat Center where your very own personal retreat awaits. During your personal retreat from, 8:30am-4pm, an experienced retreat director will guide you to a place of rest with Christ. The retreat schedule allows for one-on-one spiritual direction, quiet reflection, Mass, Confessions and Eucharistic Adoration, plus continental breakfast and lunch. Cost is $120 per person. Advance Registration is required, visit our website to register and find more dates www.ourladyofbethesda.org or call 301-365-0612.