Cardinal Gregory's video message for Grandparents and the Elderly World Day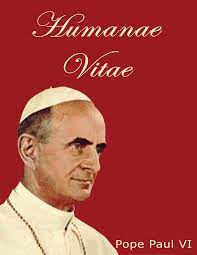 PASTORAL REFLECTION
Msgr Peter J Vaghi
This coming Wednesday, we will celebrate the 53rd anniversary of an encyclical letter which has become one of the most prophetic encyclicals of our time. Written about marital love and family life by St. Paul VI in 1968, it is entitled "On human life," or in latin "Humanae Vitae."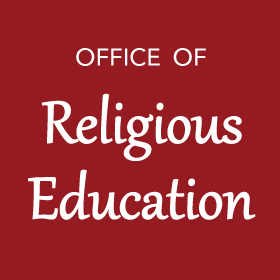 CCD REGISTRATION FOR 2021-22 IS UNDERWAY
Little Flower Parish offers religious education classes for children in Grades K - 8. If you have not yet registered, please do so today!
ONLINE OFFERTORY
Don't miss a week - even when you are on vacation!
Please sign up with Faith Direct
Faith Direct, our eGiving system, allows you to support our parish and our ministries even when you are unable to join us for Mass. The secure enrollment process is simple and takes less than 3 minutes to complete. Please consider enrolling in Faith Direct or increasing your level of giving. You may also make a safe and secure one-time gift online. God bless and many thanks.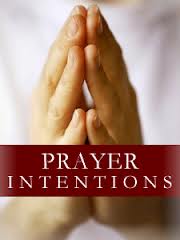 PRAYERS
FOR THE DECEASED – Please pray for the repose of the souls of Kathleen Annarella, Evelyn Berube, Michael Bradshaw, Madeleine Brown, Jeremiah Collins, Vincent DeSomma, DDS, Thomas Dimond, Agnes Donahue, William Gildea, Maria Hunkeler, Elizabeth Hunton, Carlos Jingco, Ralph Justus, Kathleen Kelley, Edward Kenehan, Robert Keyes, Daniel Klug, Beatrice Larson, Christopher Lent, Bonnie Marosy, Deacon John McGinness, Grace Mulvihill, Gale O'Laughlin, Jean Ostmann, Ed Padelford, Shane Potts, Vincent Rodriguez-Harrington, James Smith, John Sweeney, Joan Wells, J. William Whitty.
FOR THE SICK- Please pray for the sick members of our parish and for all who are in need. Keep these and all the intentions of our parish in your prayers.
Dispensation of the Sunday and Holy Day Mass obligation has been lifted.
Read the full statement HERE.
REVISED GUIDELINES FOR MASS
from the Archdiocese of Washington and Montgomery County:
Masks are not required for fully vaccinated people in church (recommended for others.)

The Sign of Peace may be offered using a gesture, such as a bow or wave, but shaking hands should still be avoided.

Reception of Holy Communion on the tongue continues to be discouraged. In consideration of the ministers and others, you are respectfully asked to receive the Eucharist in your hand.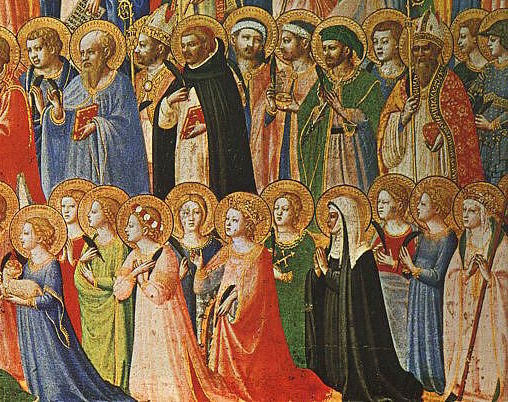 STEWARDSHIP CORNER
Poor Box – Contributions during July will be shared by the Gabriel Project Cluster of Montgomery County and the Gabriel Network, both local umbrella organizations that organize parish groups directly help women and families facing crisis pregnancies. Support includes pre-natal care, cribs, diapers, formula, food certificates, and a helpline staffed by licensed counselors. Individual mentoring is also provided by "Angel Teams" formed at the parish level.
"Take, Lord, and receive all my liberty, my memory, my understanding,
and my entire will – all that I have and call my own. You have given it
all to me. To you, Lord, I return it. Everything is yours; do with it what
you will. Give me only your love and your grace. That is enough for me."
This quotation is from the Spiritual Exercises of St. Ignatius of Loyola, whose memorial is on Saturday.
Saint as Model Stewards – May the saints whom we commemorate next week inspire us to use our own God-given talents and opportunities as He would have us do.
Monday - Sts. Joachim and Ann. Just imagine being one of the parents of Mary and a grandparent of Jesus! They must have taken care of Him, fed Him, doted over Him. We too should love the responsibilities given us, and use our God-given time and talents in fulfilling them.
Thursday - Ah, Martha, who will be remembered for her complaining that her sister Mary was attending to Jesus and not helping in the kitchen. Getting ready for the Guest was more important than the Guest Himself! May we not get too involved in details and forget to give purpose to our efforts; they should be love offerings to God.
Friday - Peter Chrysologus (d. 450), Doctor of the Church, was bishop of Ravenna, then the western capital of the Holy Roman Empire. He was an extraordinarily gifted homilist ("chrysologus" means "golden word" in Greek). His sermons were short, well-crafted and sought to apply the Scriptures to the daily lives of the faithful.
Saturday - Ignatius of Loyola (d. 1556) While convalescing from a wound and reading about the lives of saints, the soldier Ignatius was so inspired that he changed his life and, with several companions, formed the Society of Jesus, whose motto is "for the greater glory of God."
"Life is short, death is certain, and the world to come is everlasting."
(Saint John Henry Newman)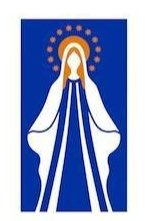 Take a Personal "Retreat" Day
Aug 27, Sep 24, Oct 29
Are your days overcrowded, jam-packed, and busy, busy, busy? Jesus tells you to "Come away with me..." to Our Lady of Bethesda Retreat Center where your very own personal retreat awaits. During your personal retreat, from 8:30am-4pm, an experienced retreat director will guide you to a place of rest with Christ. The retreat schedule allows for one-on-one spiritual direction (optional), quiet reflection, Mass, Confession and Eucharistic Adoration, plus continental breakfast and lunch. Learn more HERE.