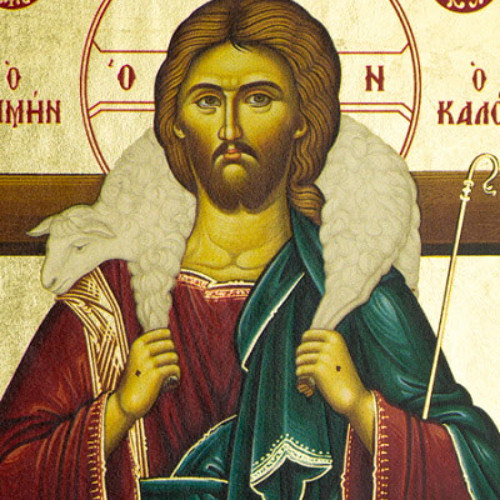 PASTORAL REFLECTION
Deacon Don Longano
"The Lord is my shepherd; there is nothing I shall want." (Psalm 23). We acclaim with great thankfulness and praise this Responsorial Psalm in Sunday's Mass. As the pandemic recedes in our community, we are invited by Christ's message of love and truth to reflect upon a Christian 'renewed normal' in our daily lives.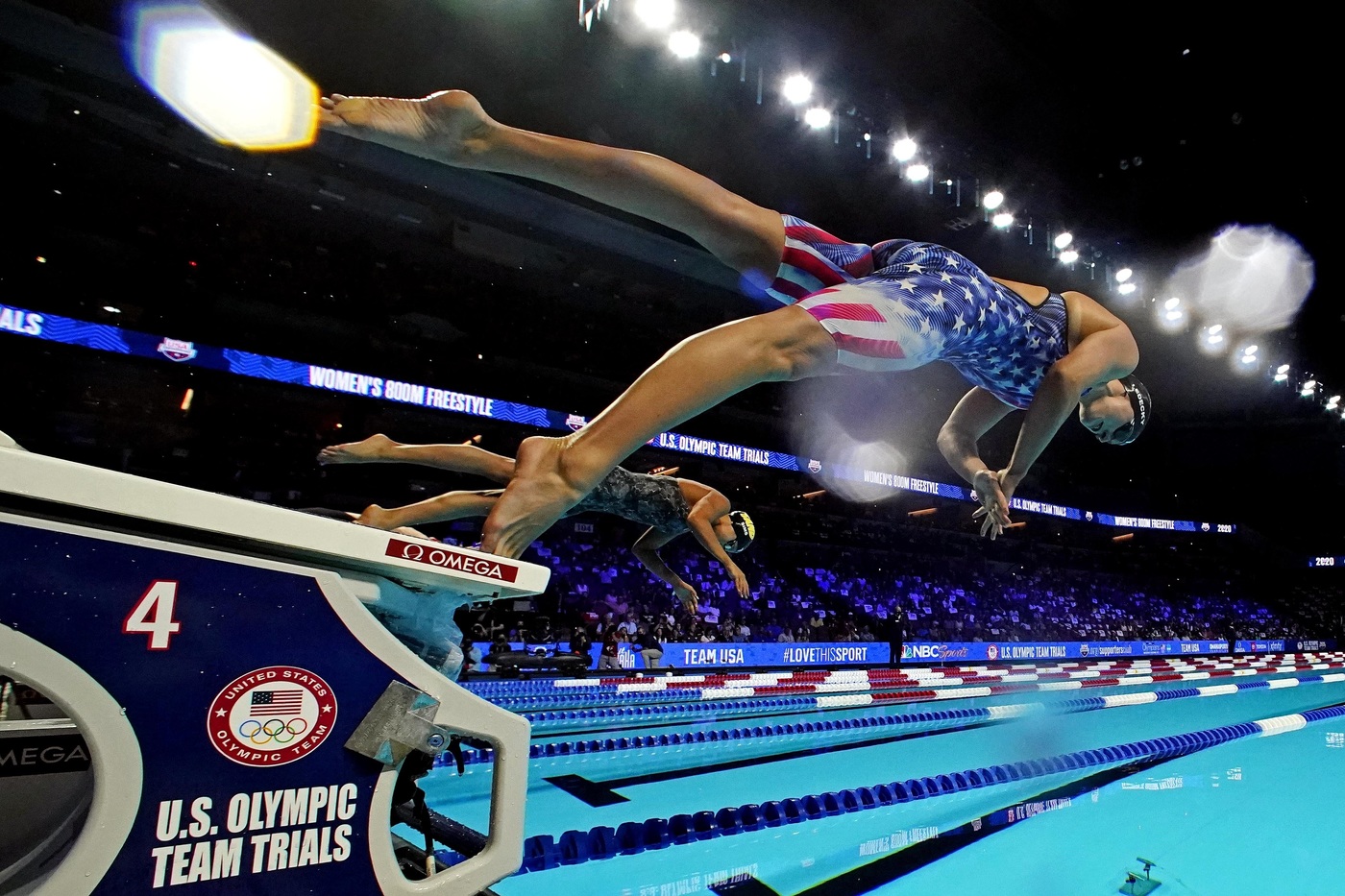 Read the Catholic Standard article on Little Flower School alumnae and parishioners Katie Ledecky and Phoebe Bacon.
Their Bethesda Catholic schools and home parish are rooting for Katie Ledecky and Phoebe Bacon as they prepare to swim in Tokyo Olympics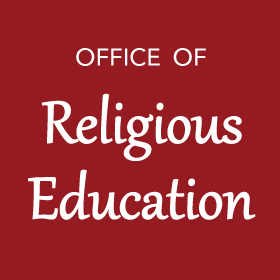 CCD REGISTRATION FOR 2021-22 IS OPEN
Little Flower Parish offers religious education classes for children in Grades K- 8. Classes will begin on Sunday, September 12 for Grades K-5 and Wednesday, September 15 for grades 5-8. Please register online today.
ONLINE OFFERTORY
Before you leave for summer vacation
please sign up with Faith Direct
Faith Direct, our eGiving system, allows you to support our parish and our ministries even when you are unable to join us for Mass. The secure enrollment process is simple and takes less than 3 minutes to complete. Please consider enrolling in Faith Direct or increasing your level of giving. You may also make a safe and secure one-time gift online. God bless and many thanks.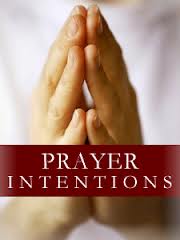 PRAYERS
FOR THE DECEASED – Please pray for the repose of the souls of Kathleen Annarella, Evelyn Berube, Michael Bradshaw, Madeleine Brown, Jeremiah Collins, Vincent DeSomma, DDS, Thomas Dimond, Agnes Donahue, William Gildea, Maria Hunkeler, Elizabeth Hunton, Carlos Jingco, Ralph Justus, Kathleen Kelley, Edward Kenehan, Robert Keyes, Daniel Klug, Beatrice Larson, Christopher Lent, Bonnie Marosy, Deacon John McGinness, Grace Mulvihill, Gale O'Laughlin, Jean Ostmann, Ed Padelford, Shane Potts, Vincent Rodriguez-Harrington, James Smith, John Sweeney, Joan Wells, J. William Whitty.
FOR THE SICK- Please pray for the sick members of our parish and for all who are in need. Keep these and all the intentions of our parish in your prayers.
Dispensation of the Sunday and Holy Day Mass obligation has been lifted.
Read the full statement HERE.
REVISED GUIDELINES FOR MASS
from the Archdiocese of Washington and Montgomery County:
Masks are not required for fully vaccinated people in church (recommended for others.)

The Sign of Peace may be offered using a gesture, such as a bow or wave, but shaking hands should still be avoided.

Reception of Holy Communion on the tongue continues to be discouraged. In consideration of the ministers and others, you are respectfully asked to receive the Eucharist in your hand.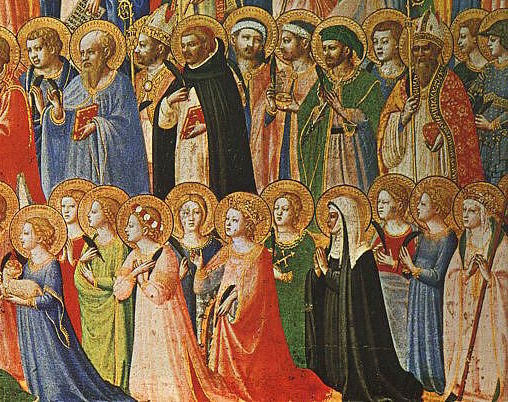 STEWARDSHIP CORNER
Poor Box – Contributions during July will be shared by the Gabriel Project Cluster of Montgomery County and the Gabriel Network, both local umbrella organizations that organize parish groups directly help women and families facing crisis pregnancies. Support includes pre-natal care, cribs, diapers, formula, food certificates, and a helpline staffed by licensed counselors. Individual mentoring is also provided by "Angel Teams" formed at the parish level.
July is dedicated to the Most Precious Blood of Our Lord
"What is a man able to find so valuable that he can give it for the ransom of his soul? Yet one thing was found that was worth as much as all men together. It was given as the ransom price for our souls, the holy and most precious blood of our Lord Jesus Christ, which He poured out for all of us; we were, therefore, 'bought dearly'." (St. Basil the Great, Doctor of the Church)
Saint as Model Stewards – May the saints whom we commemorate next week inspire us to use our own God-given talents and opportunities as He would have us do.
Tuesday – St. Apollinaris was said to have been ordained a bishop by St. Peter himself, and sent to Ravenna. He was renowned for his powers to heal in Christ's name. St. Apollinaris was frequently exiled, tortured and imprisoned for the faith and, finally, martyred.
Wednesday - St. Lawrence of Brindisi (d. 1619 in Lisbon), minister general of the Capuchin Friars, Doctor of the Church, papal emissary, polyglot and compelling preacher. St. Lawrence used his many talents in the service of the Church throughout Europe. May his example encourage us to discern our own talents and then the courage to use them to serve the Lord.
Thursday - St. Mary Magdalene Cured by Jesus, she watched His crucifixion, and it was to her that He first appeared after His resurrection. Pray for us, Mary Magdalene, so that we too may persevere even when all looks lost.
Friday – St. Bridget (d. 1373), patron saint of Sweden, had eight children – one of whom, Catherine, is also a saint. After her husband died, Bridget founded a monastery, then went to Rome to work to restore the Pope to Rome from Avignon.
Saturday – St. Sharbel Makhluf (died Christmas day, 1898) in his native Lebanon where he had lived as a hermit, with great devotion to the Blessed Sacrament. His reputation for holiness prompted people to seek him out and ask for his blessing. Even now Christians and non-Christians make pilgrimages to his tomb.
What gifts do you want to make to future generations through the life you are living now?
(Author unknown)
Volunteer with Catholic Charities this summer!
Sign up for volunteer events from our calendar!
Opportunities include:
St. Maria's Meals: Every Tuesday in Temple Hills and Wednesday in downtown DC, Catholic Charities volunteers provide individuals and families with hot meals.
Food Distributions: Deliver food items at St. Bernard in Riverdale (every other Tuesday).
Prepare and deliver a meal for 20 people at Dorothy Day Place in Rockville!