Video message from Cardinal Gregory welcoming parishioners back to Mass.
Lifting the General Dispensation from the Obligation to Attend Mass
Dispensation of the Sunday and Holy Day Mass obligation will be lifted beginning this weekend, Saturday, June 26 and Sunday, June 27. Read the full statement HERE.
REVISED GUIDELINES FOR MASS
from the Archdiocese of Washington and Montgomery County:
Masks are not required for fully vaccinated people in church (recommended for others.)

The Sign of Peace may be offered using a gesture, such as a bow or wave, but shaking hands should still be avoided.

Reception of Holy Communion on the tongue continues to be discouraged. In consideration of the ministers and others, you are respectfully asked to receive the Eucharist in your hand.
PASTORAL REFLECTION
Sr Rosemaron Rynn, IHM
Many of you may remember that old TV commercial for the telephone company. "Reach out and touch someone." During these days of pandemic, we were also encouraged to reach out and touch so that the quarantine's isolation wouldn't be so devastating upon persons who were living alone.
CARDINAL OLYMPIANS
Congratulations to Little Flower School Alumna and parishioner Phoebe Bacon! Phoebe qualified for the Tokyo Olympics and will join her Little Flower school "buddy" Katie Ledecky on the US Swim Team! When Katie was a 4th grader at Little Flower she was paired with a pre-K little buddy. That buddy was Phoebe!
Way to go Cardinals!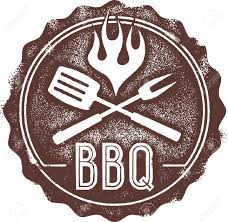 Little Flower Parish High School Group BBQ
Sunday, June 27 6:00-7:30 pm at the LFS tent
We welcome all of our high schoolers – those just beginning and those graduating too!
Join us for dinner, games and activities for all interests.
Please make sure you're on our mailing list so we can send the details for this fun, casual night!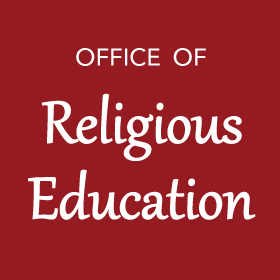 CCD REGISTRATION FOR 2021-22 IS OPEN
Little Flower Parish offers religious education classes for children in Grades K- 8. Classes will begin on Sunday, September 12 for Grades K-5 and Wednesday, September 15 for grades 5-8. Please register online today.
ONLINE OFFERTORY
Before you leave for summer vacation
please sign up with Faith Direct
Faith Direct, our eGiving system, allows you to support our parish and our ministries even when you are unable to join us for Mass. The secure enrollment process is simple and takes less than 3 minutes to complete. Please consider enrolling in Faith Direct or increasing your level of giving. You may also make a safe and secure one-time gift online. God bless and many thanks.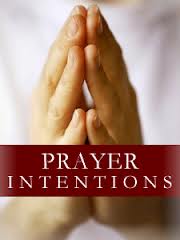 PRAYERS
FOR THE DECEASED – Please pray for the repose of the souls of Kathleen Annarella, Evelyn Berube, Michael Bradshaw, Madeleine Brown, Jeremiah Collins, Vincent DeSomma, DDS, Thomas Dimond, Agnes Donahue, William Gildea, Maria Hunkeler, Elisabeth Hunton, Carlos Jingco, Kathleen Kelley, Edward Kenehan, Robert Keyes, Daniel Klug, Beatrice Larson, Christopher Lent, Bonnie Marosy, Deacon John McGinness, Grace Mulvihill, Gale O'Laughlin, Jean Ostmann, Ed Padelford, Shane Potts, Vincent Rodriguez-Harrington, James Smith, John Sweeney, Joan Wells, J. William Whitty.
FOR THE SICK- Please pray for the sick members of our parish and for all who are in need. Keep these and all the intentions of our parish in your prayers.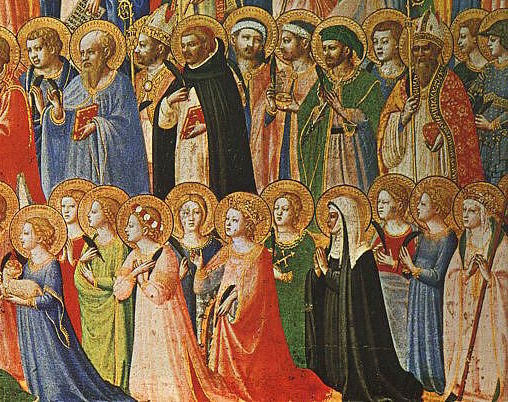 STEWARDSHIP CORNER
Poor Box – Donations during June will be for the Little Sisters of the Poor, who serve in 30 countries. The Order was founded in 1839 by St. Jeanne Jugan. Locally, they provide for the daily needs of the elderly poor men and women in their care -- safe-shelter, a comfortable and loving home, clothing, nutritious food, enriching activities and medical and nursing care.


Saint as Model Stewards – May the saints whom we commemorate next week inspire us to use our own God-given talents and opportunities as He would have us do.
Monday - St. Irenaeus (d. 220), bishop and martyr, a spokesman for apostolic succession and a defender of the faith against Gnosticism. This scholarly and diplomatic man was more intent on winning over his opponents than on proving them wrong – a wonderful example for us as evangelists.
On Tuesday we celebrate the two giants of the early Church – Sts. Peter and Paul, who put their very different talents at the service of Our Lord. In our own cases, we can be sure that God has also given us the gifts we need to answer His call to us. We pray that we too will respond unequivocally, as did Sts. Peter and Paul. It is customary in some countries to extend best wishes to persons on their saints' days. In anticipation of the Solemnity of Sts. Peter and Paul on Tuesday, and especially on the 36th anniversary of his ordination, let's pray for Msgr. Peter Vaghi and thank God and him for his vocation.
On Wednesday we commemorate the First Martyrs of the Church of Rome. In answering the call of Christ and putting our gifts at the Lord's disposal, it is likely to make us counter-cultural in our own time. May the courage of those first martyrs give us strength to follow Jesus – no matter the cost.
Thursday is the memorial of St. Junipero Serra (d. 1784). While the American revolution was starting in the east in 1776, Father Serra was founding the Mission San Juan Capistrano, the seventh of nine that he established despite great hardships. His "Regulation" protected the Indians and the missions. He is the patron saint of vocations.
Saturday is the feast of St. Thomas. Pope Gregory the Great wrote, "The disbelief of Thomas has done more for our faith than the faith of any other disciple. As he touches Christ and is won over to belief, every doubt is cast aside. God can use even our weakness in His service." God can use even our weakness in His service." Writer Francois Mauriac wrote, "Doubt is nothing more than a trivial agitation on the surface of the soul, while deep down there is a calm certainty." According to tradition, Thomas evangelized in India, and was martyred near Madras.
Stewardship of Time – Summer vacations are a time of physical, mental and spiritual renewal. Please consider joining "the silent army of Catholics" (to quote our pastor) who attend daily Mass, hear the Word, receive the Body of Christ, pray and reflect – doing so in memory of Him. There isn't a better way to spend your time.
Great Bible Search Engine – Catholic Net, with the support of the US Bishops' Conference, developed an online Catholic Bible search engine that enables you to find specific Scripture passages using keywords. The English and Spanish translations of the Bible are available at the site http://www.bible.catholic.net/
were approved by the Vatican.